Introducing Milou
---
As many of you may have heard, with KDE SC 4.13, the searching infrastructure has been through a big overhaul. Along with these changes, we will also be releasing a dedicated search plasmoid called "Milou".
Milou can also be used as an alternative to KRunner, and does provide application launching. The main difference is that it concentrates more on searching.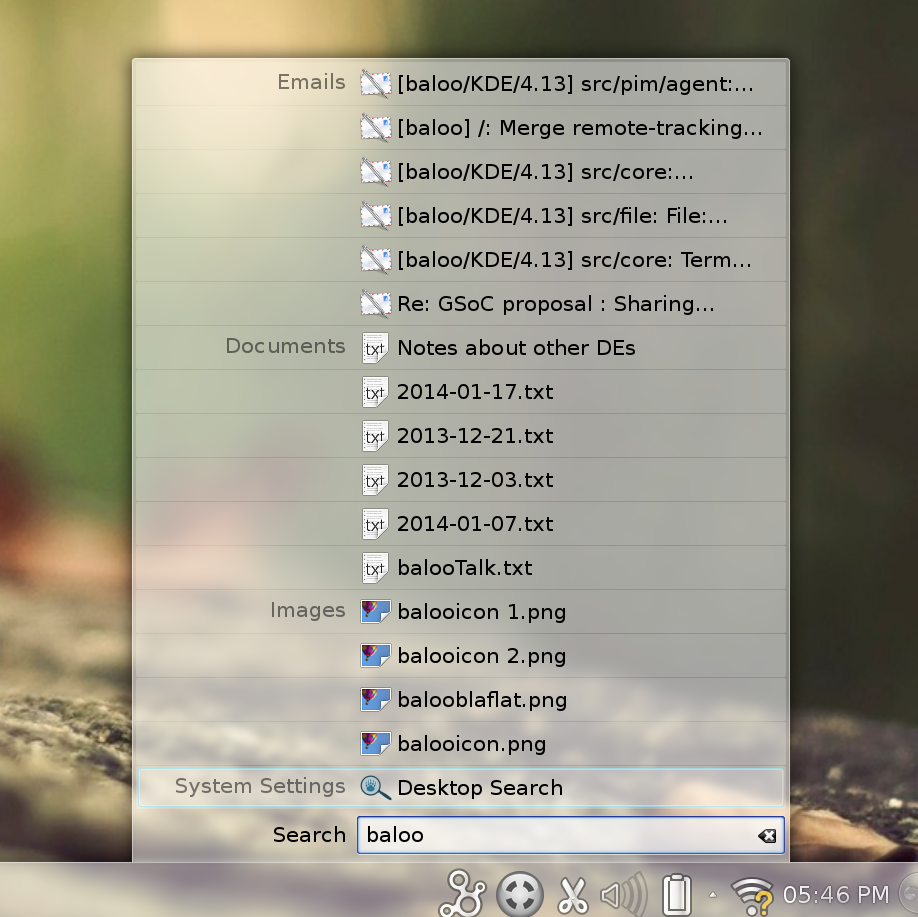 Previews
Milou also offers experimental support for previews for different results types. The most useful of which have been emails -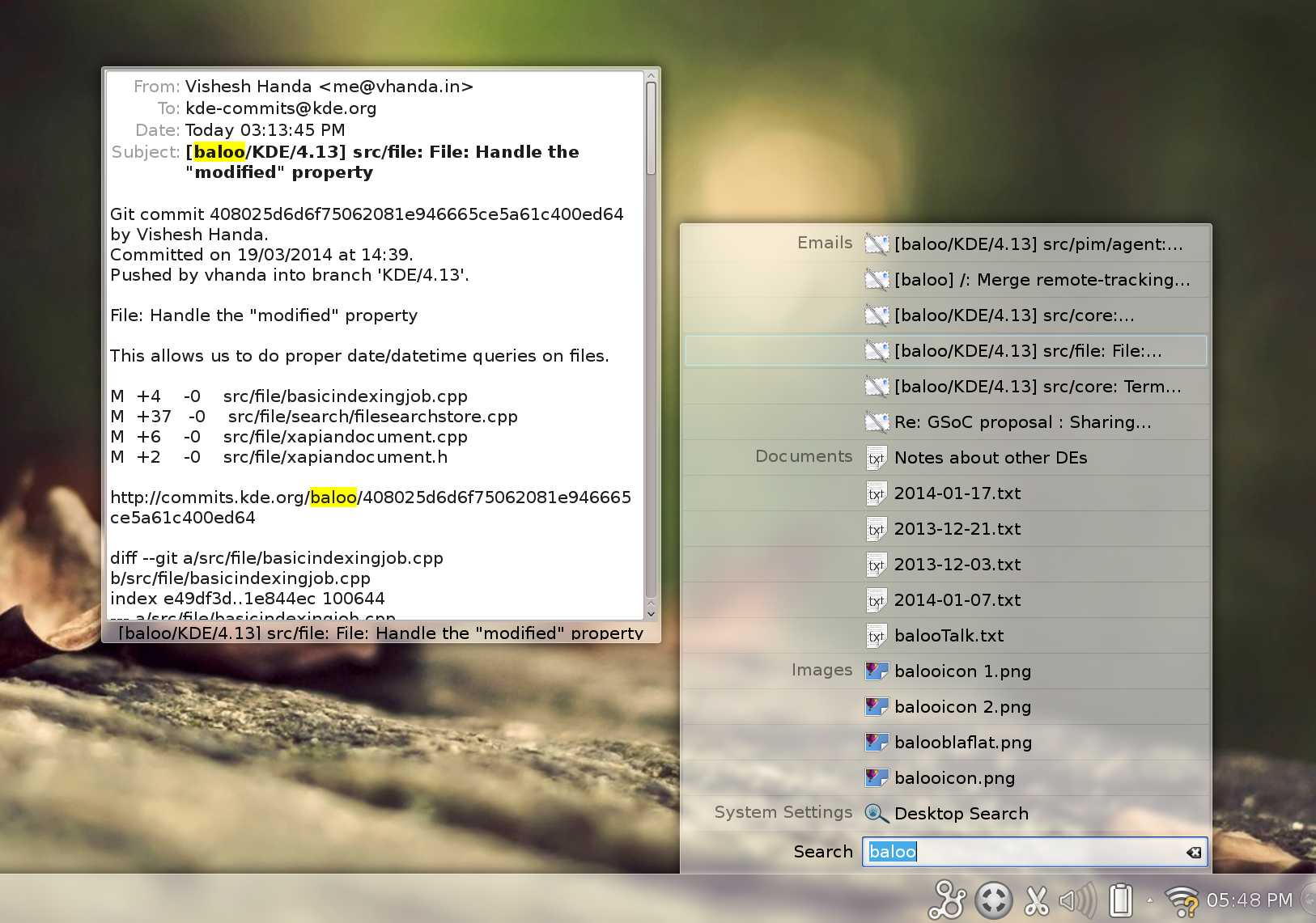 Release Date
Milou will be independently released around the same time as KDE SC 4.13.
I would highly recommend testing out the new search infrastructure in the 4.13 betas and release candidates. Milou just happens to be a perfect way to do that. Bug your favorite distro for packages!